Trump Wins Time's Person of the Year
Hang on for a minute...we're trying to find some more stories you might like.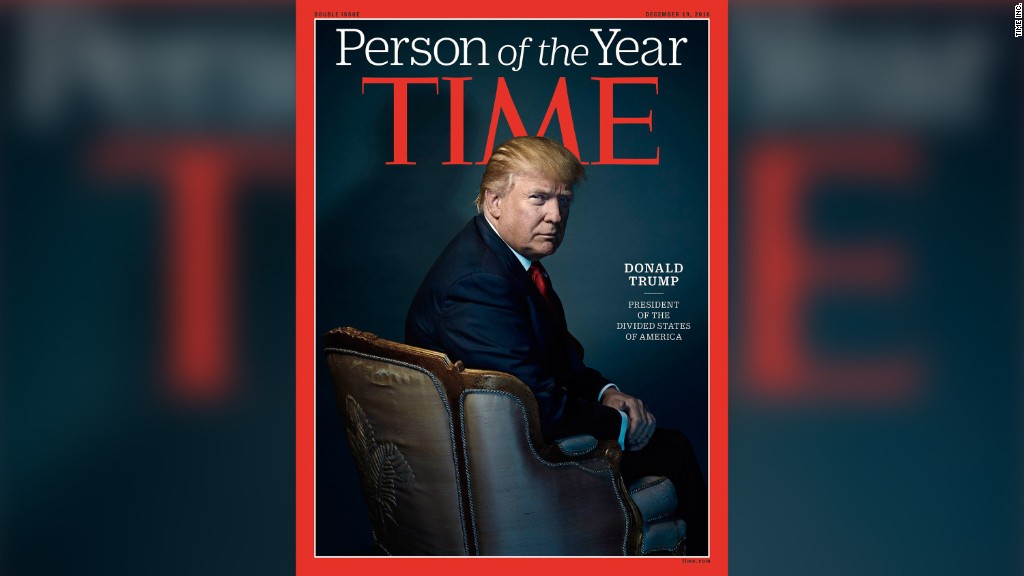 Donald Trump this week was awarded the honor of Time Person of the Year. Our President-elect now is in an elite company with people such as Mark Zuckerberg and Pope Francis. This may seem like high praise coming from a prestigious magazine but even judging this article by its cover shows that this is now praise towards Donald Trump. On Time's cover it states, "President of the Divided States of America." Not only that but the "M" is placed above his head to make it appear as though Donald Trump has horns. This cover immortalizes the feelings that America is feeling right now. We just got off a President where one of his first messages was, "There are not blue states. There not red states. There are only the United States," Despite of this powerful message by Obama we seem to just have gone in a huge circle and now we seem divided as ever. The blood between the Republican and Democrat Parties has never been so bad. The Time cover demonstrates the fear and anger we have towards Trump. On January 20th, we will have a President in which most people will not want. These strong words will be our reality in the next couple of months. We have never seen a Trump president before. We've seen him on the campaign trail or in a debate. But we don't know how he will act once he steps in the Oval Office. The only thing we can say with a hundred percent certainty is that he will drastically influence our country. We just don't know is if it will be mending or dividing our country. Most Americans today are probably feeling a mixture of fear, anxiety, anger, and heartache. A Trump Presidency wouldn't be a concern if they had no influence. But as Time's cover is showing us, Trump's influence will affect our lives for years to come.